Teaser: Justin Michael - Too Late Tomorrow (feat. Matt Beilis)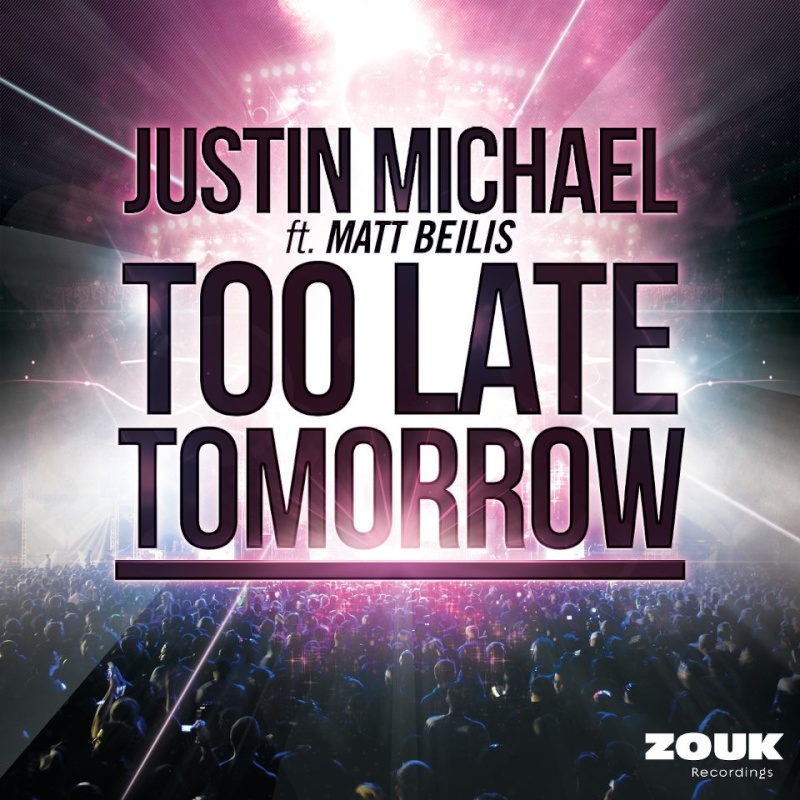 Justin Michael - "Too Late Tomorrow" (feat. Matt Beilis)
Label:
Zouk Recordings (Armada Music)
Release Date: March 19th, 2012
We would like to announce the recent signing of Los Angeles based DJ and Producer Justin Michael to
Armin Van Buuren's - Armada Music label. Justin's first single entitled, "Too Late Tomorrow" is a collaboration with
New York based singer/songwriter Matt Beilis.
Matt's vocal showcases his signature soulful, raspy sound with a nice blend of rock influence.
Many pop icons including Ryan Dusick of Maroon 5 and Ashton Kutcher have already recognized Matt's incredible vocal ability.
Hot off the release of his debut album, Matt was invited by electronic music artist Justin Michael for what turned out to be a perfect collaboration.
Justin Michael is definitely not a stranger to the dance music world. He has had the opportunity to work with many influential artists
on his original singles such as Bruno Mars ("Her World Goes On") and has produced many remixes for current EDM all-stars such as
Kaskade, EDX, Nadia Ali, Dave Dresden, and Ned Shepard to name a few.
"Too Late Tomorrow" is a must hear, 'hands in the air', epic club track that you're going to experience at both festivals and nightclubs
around the world sooner than you'd think! The single will be released on Armada Music's 'Zouk' imprint on March 19th, 2012.
For now - sit back, relax and get the first sneak peak opportunity of this massive tune!
Tags Justin Michael, Matt Beilis, Zouk Recordings (Armada Music)
Dear visitor