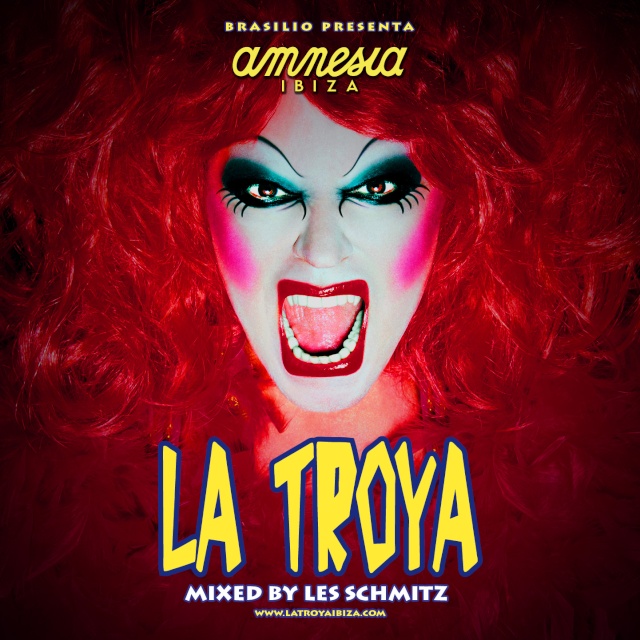 La Troya Ibiza 2012"
Release Date : 2 July 2012
Label : DJ Center Records
iTunes Link : http://bit.ly/Mpu67D
Playlist:
Mihalis Safras, Kiko "Tsiko"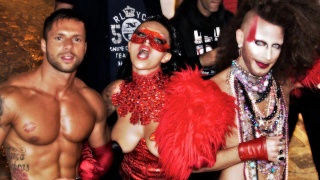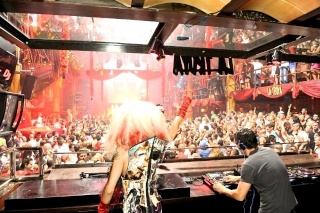 Do Santos "Noti Verisi (Original Mix)"
Les Schmitz, Oliver Schmitz "Shake N' Bounce (Danny Leblack Mayday)"
Khainz "New Perspective (Original Mix)"
Zenbi "Double Trouble (Stefano Noferini Remix)"
DJ Wady "Power Man (Original Mix)"
Danny Leblack "Colombia"
Oliver Schmitz "Heat"
Umek, Mike Vale "How's Your Body (Original Mix)"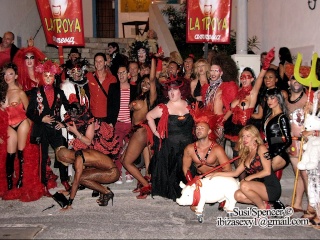 Wally Lopez "Factorizando (Ben Delay's Sugarland Remix)"
Les Schmitz, Florian Gasperini "Objection"
Tom Forester, Kava Groove "Kikuyu (Original Mix)"
Lexvaz, JJ Mullor "I Feel You"
Les Schmitz, Alex Del Amo "The Dancefloor"
Caal, Lutiani "The Horn (Original Mix)"
Twin Pitch "Back to New York"
Troya Ibiza 2012 (Bonus DJ Mix)
EN
"La Troya" is the most authentic party in Ibiza and the best night on the island. After 15 years of life it has become the promoter with more years working in Ibiza.
The father of this creature is Brasilio de Oliveira, an icon in Ibiza and in the rest of the world for all the parties he creates at Ku-Ibiza and Ku-Privilege. Brasilio conceived La Vaca Asesina 15 years ago in Ku-Privilege then he decides to move to Amnesia where it became La Troya.. And now after 3 years in Space La Troya is moving back to Amnesia for its new venue and of course on Wednesday night like allways.
On every party's night Brasilio gave happiness, illusion, magic and transgression to the more then 7000 persons who came from all around the world, so come and be also one of them.
La Troya the authentic party on the island, the original and only Troya in Ibiza.
The compilation " La Troya Ibiza 2012 " group in one CD every best DJS of La Troya's parties and the best traks 2012 which will be playlisted to Ibiza this season.
For all the clubbers and the fans of the outstanding parties.
FR
"La Troya" est la fête la plus mythique d'Ibiza et la meilleure soirée de l'île. Avec ses 15 ans d'existence, elle est également la plus ancienne soirée.Le père de cette "créature" est Brasilio de Oliveira, une icône à Ibiza et dans le reste du monde grâce à toutes les soirées qu'il a créé à Ku-Ibiza et au Privilège. Brasilio à lancé La Vaca Asesina il y a 15 ans au Privilège et décide par la suite d'aller à l'Amnesia où elle deviendra "La Troya". Après 3 ans au Space, "La Troya" est de retour à l'Amnesia le mercredi soir comme toujours. A chaque soirée, Brasilio donne du bonheur, de l'illusion et la transgression à plus de 7000 personnes venues du monde entier. Venez et devenez l'un d'entre eux !
"La Troya" est la plus authentique soirée de l'île et la plus originale d'Ibiza.
La compilation "La Troya Ibiza 2012" regroupe en un CD tous les meilleurs DJs des soirées La Troya et les meilleurs titres 2012 qui seront playlistés à Ibiza cette saison.
Pour tous les clubbers et les fans des soirées hors du commun.